Virus 
Removal & Malware Removal
Computer Virus Removal London Services
The number of computer malware are increasing every year. If your computer is running slowly, displaying popup ads or just acting strangely, you probably have some form of virus. spamware or malware. Simply installing an anti virus program after the fact will not fix the problem because virus or malware will prevent antivirus programs from removing it.
There are several ways to tell:
Computer is running a lot slower than it used to.

Computer keep sending spam messages to others.

Unknown applications are executed during start up.

Operating systems repeatedly restarts or crashes.

You have a persistent error message.

There is difficulty in accessing your files.
Your friends and other contacts are receiving emails you never sent.

Slow startup and applications loading time.

Your Browser Keep getting redirected.

Popup Ads Start popping Up Everywhere.

Any other sign that does not feel right.
If you experience any one or more of the above computer virus, malware or spyware symptoms, Contact us, and we will remove and help prevent future issues.
How do i get Viruses, Spyware and Malware
When you go online, don't assume that your privacy is secure. Prying eyes often follow your activity-and your personal information-with a pervasive form of malicious software called spyware. In fact, it's one of the oldest and most widespread threats on the Internet, secretly infecting your computer without permission in order to initiate a variety of illegal activities. It's easy to fall prey to and can be hard to get rid of, especially since you're most likely not even aware of it.
Virus, malware and spywares comes from many different sources; including malicious banner ads, spam, infected websites, Phishing Email attachments or "free" applications, pirated software and infected program.
Virus Removal Service Includes:
Removal of any kind of virus, spyware, malware and rootkits from Windows and Mac Systems

Repair any operating system issues and test for proper functionality

Update the operating system by installing important Windows patches and driver updates.

Clean-up of unnecessary files (ex: temporary files, recycle bin, etc.).

Recommendations on antivirus or Firewall software that can help protect your computer from future security threats.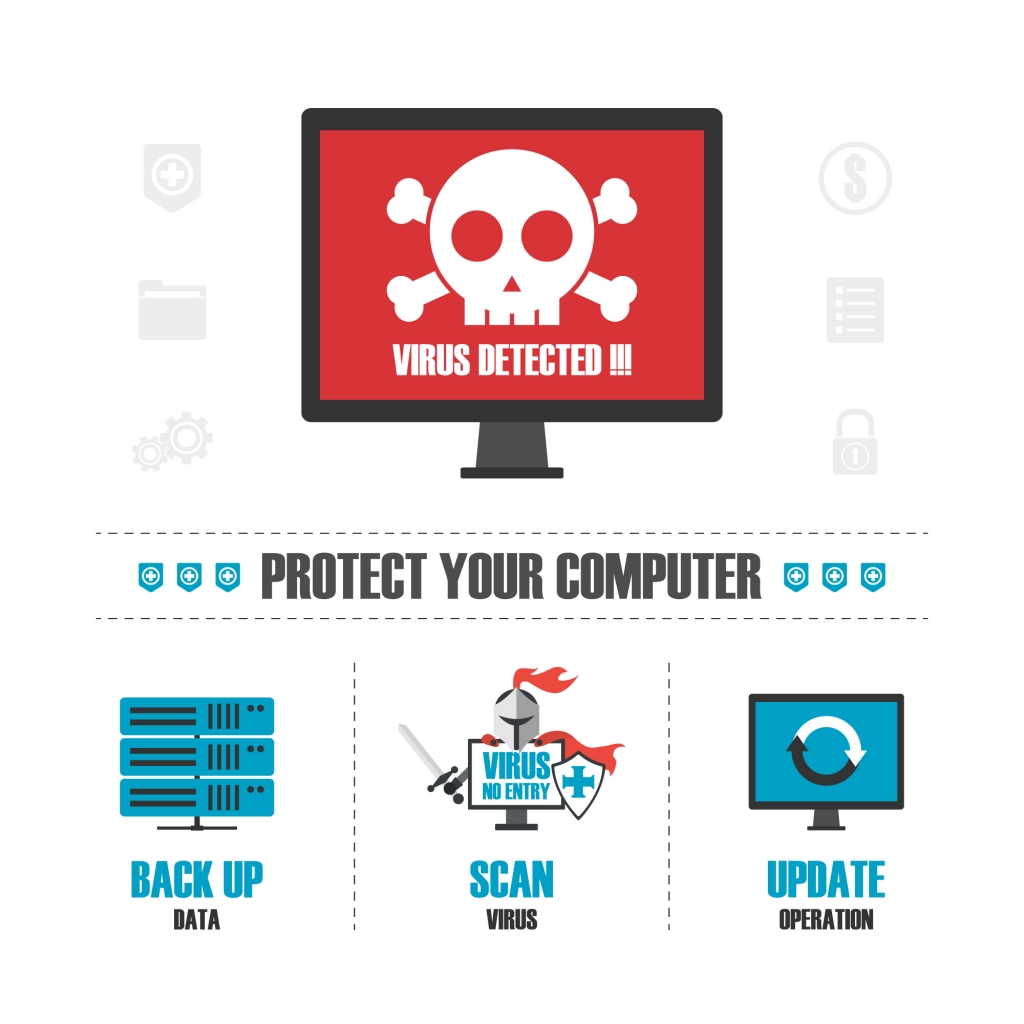 If your computer is beyond repair,  we will copy your data in safe place and walk you through how to reinstall a fresh Operating System with current updates that will keep your computer secure and running smoothly.